We are excited that you wish to join up as a Haunted Location or a Ghost Hunting Team in 2019's World's Largest Ghost Hunt! This is our fourth annual, sure to be even the most exciting! We ask you to apply your interest. so that we can assure that we will be a good fit working together. Keep in mind, this is not just a single dated event. We will be sharing a journey together so that we can achieve our mutually agreed purpose. 
Why join the World's Largest Ghost Hunt?
The process is easy!
Find a location/ghost hunting team to participate
Agree to the terms of the event. (See our Purpose below).
REGISTER with your full details. 
If your registration is accepted, we will send you the promotional kit and the details for holding the event
Prepare for the Event:  Organize, Collaborate with all surrounding teams, Promote, Ghost Hunt
Hold the Ghost Hunting Event
Donate funds to the historic property (or charity of choice)
Submit your results for the world to see your work!
Be proud of what you have done!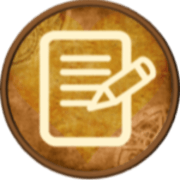 Our Purpose
Community Goodwill: Historic Preservation 
Want more of a reason to be part of this experience? Your participation will help raise money to support the historic properties that are being investigated. Each team will have the option of opening up ticket sales for the general audience to participate and watch a professional ghost hunt in action.
The proceeds will then remain 100% with the property they are investigating. In addition, you will be part of a public education effort. Our efforts will demonstrate to all what true paranormal investigation is, its dedication to technique, skill, and experience. 
Paranormal Collaboration & Research.
Be part of the largest paranormal research effort ever held! For the first time ever, thousands will unite for the purpose of speaking to the spirit and hearing their messages. This collaboration leads to friendships and professional alliances across the oceans.  Ultimately, this will add even more integrity and value to the paranormal investigation field. 
In addition, volumes of evidence will be submitted and cataloged to be part of our annual reveal. The goal of this research is to evaluate the impact on paranormal evidence collected while a mega volume of ghost hunting investigations is simultaneously held from coast to coast. 
Through our newly established organization,
Historic Haunted Preservatory,
the World's Largest Ghost Hunt event
will promote and facilitate donations for
each of the featured Historic Haunted Properties.
Each property will keep 100% of donations raised through this worldwide event!
  "All great things, requires  commitment, for only then is the  value set."  


​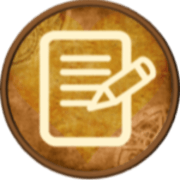 APPLICATION DEADLINE IS August 15, 2021